The Maker Lab is pleased to announce the launch of the repository ("repo") for the Early Wearables Kit on Github. Volume 1 in the Kits for Cultural History series, the Early Wearables Kit prompts people to reverse engineer and reassemble an electro-mobile skull stick-pin intended for cravats, designed by Gustave Trouvé, built by Auguste-Germain Cadet-Picard, and exhibited at the Exposition universelle in Paris in 1867. Powered by a pocket battery, the skull was said to snap its jaw and move its eyes. However, after significant research, the MLab wonders if it was every fully automated. Understanding design as a mode of inquiry, the Kit asks how technologies are culturally embedded and how meaning is entangled with matter. Rather than appeal to the exact replication of historical artefacts, the Kit prototypes multiple versions of the past and exposes absences in the historical record to conjecture and critique.
The Early Wearables repo includes 3-D models for the skull stick-pin, historical illustrations for contextualizing it, a guide for interpreting it, instructions (starring Trouvé himself) for ways it may be assembled, and a box for storing, arranging, and circulating the Kit's components in tactile form. Also included are references for further reading, photographs of the Kit's recent exhibition at Rutgers University, metadata for the illustrations, and abstracts for academic essays about the Kit. The repo provides a thorough overview of the Kit's different components together with documentation for how the Kit was assembled. It also expands scholarly communication by bridging gaps between 2-D and 3-D media, digital and tactile materials, and technical and cultural approaches.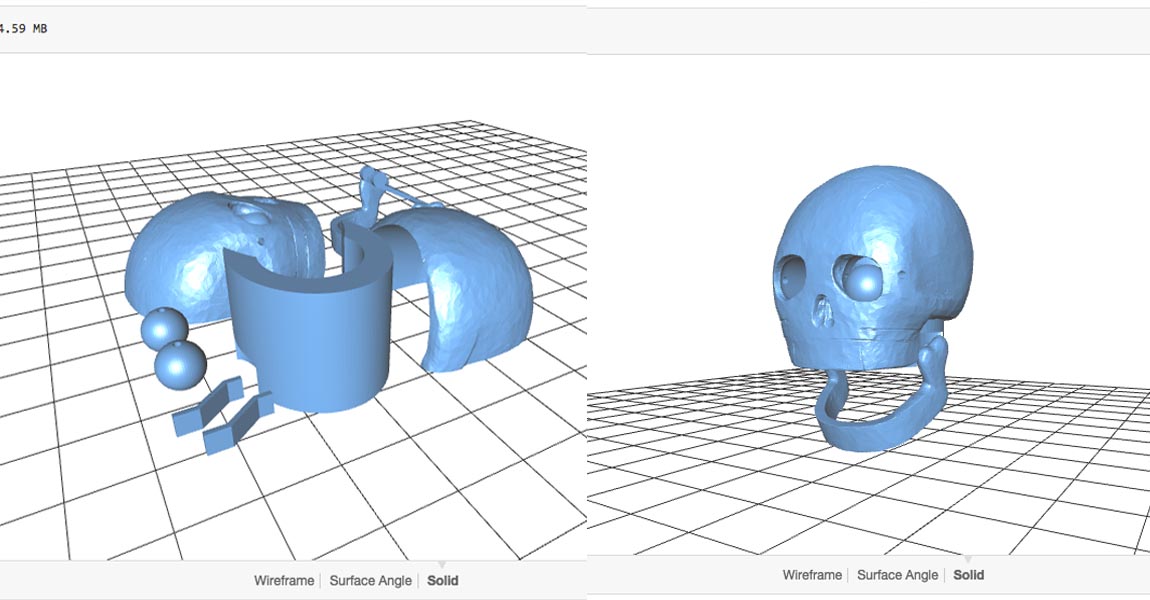 The repo is divided into subfolders according to its components: box, essays, exhibitions, guide, history, mechanism, and skull. Each folder contains prototype images and process documentation (in the form of posters) as well as files for each component. The type of file varies by component. For example, the box folder contains CorelDRAW (CDR) files for the Kit's container as well as Adobe Illustrator (AI) files for Trouvé's signature ("L. Bienfait"). Meanwhile, the guide folder contains four versions of a guide for contextualizing, interpreting and assembling the skull stick-pin. It includes a "pageSpreadView" for reading the guide as a two-page spread on a screen and a "sheetsView" for ease of printing. Elsewhere, the history folder contains various JPG files accompanied by Metadata Object Description Schema (MODS) and Bibliographic Ontology metadata in XML and RDF formats.
For more details, see the ReadMe file in the repo. Have fun!
---
Post by Tiffany Chan, attached to the KitsForCulture project, with the news and fabrication tags. Image care of the Maker Lab and GitHub.