The Office of Interdisciplinary Academic Programs and the Vice-President Academic and Provost's Office are hosting Dr. Julie Thompson Klein as the 2016/17 Distinguished Women Scholar. Dr. Klein will be on campus Wednesday, April 5th through Friday, April 7th to visit with researchers and give two public talks:
"Building and Sustaining Interdisciplinary Studies on Campus," Thursday, April 6th, 3:30 pm, David Strong Building C103

"Interdisciplinary Boundary Crossing and Literacy for the Digital Age," Friday, April 7th, 12:00 noon, Mearns Centre, McPherson Library, Room 129
We hope to see you there!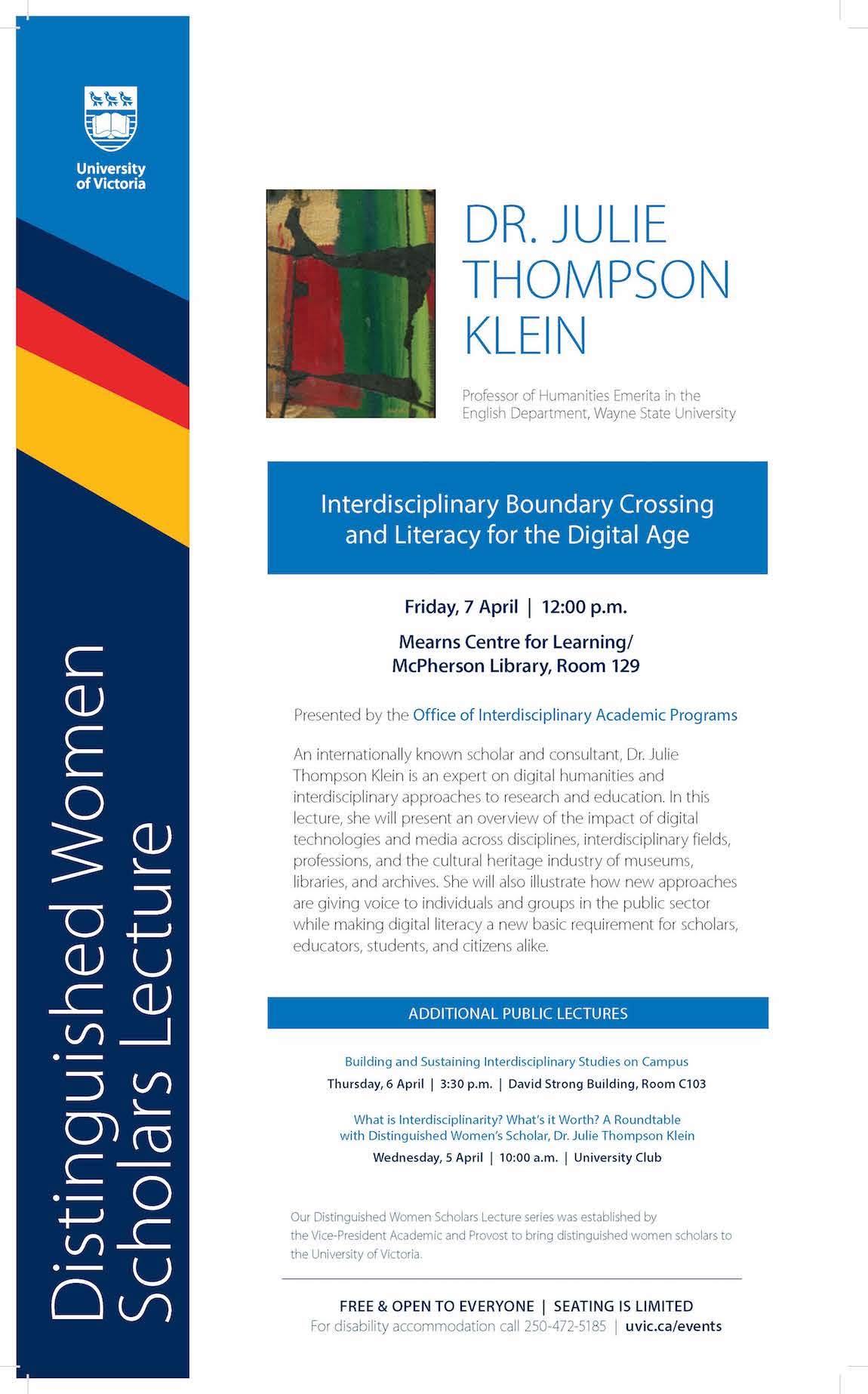 ---
Post by Jentery Sayers, attached to the Makerspace project, with the news tag. Image for this post care of UVic.